Need some kind of stimulant to brighten up my gloomy days. Food-wise, besides spiciness, perhaps a little change of regular rice bowl can bring some fun to the night.
Similar to Asian style rice bowls, but this time with a slight western twist.
Western chicken donburi -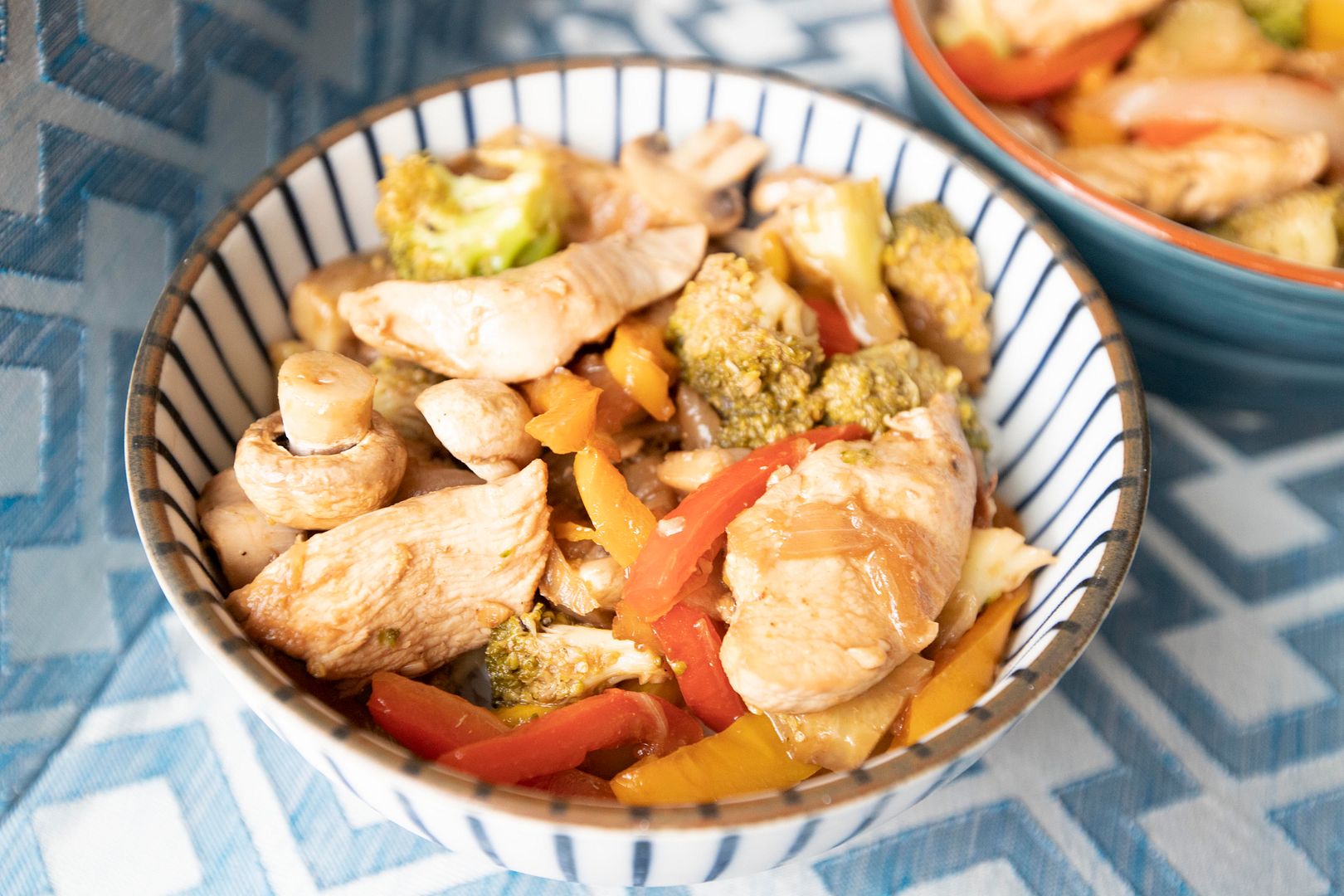 Ingredients (for two portions)?
2 servings cooked basmati rice

2 chicken breasts (or some chicken tenders)

2 medium large or 3 small colorful bell peppers

15 to 20 button mushrooms

1 broccoli

1 small onion

3 garlic cloves

2 tablespoons olive oil

2 tablespoons balsamic vinegar

2 tablespoons soy sauce

1/4 teaspoon salt

1/8 teaspoon black pepper
How?
Cook the rice beforehand.
Thickly slice the chicken. Peel and chop the garlic cloves. Peel and slice the onion. Trim the mushroom stems and cut in half if needed. Break the broccoli into smaller pieces, save the stem, trim off fibrous layer and cut into thick slices. Pit and slice the bell peppers.
Drizzle some olive oil to the pot, also add in onion, 1/4 teaspoon of salt, and 1/8 teaspoon of black pepper. Cook till the onion turns translucent then add in chopped garlic.
Wait about 30 seconds then add in broccoli and bell pepper.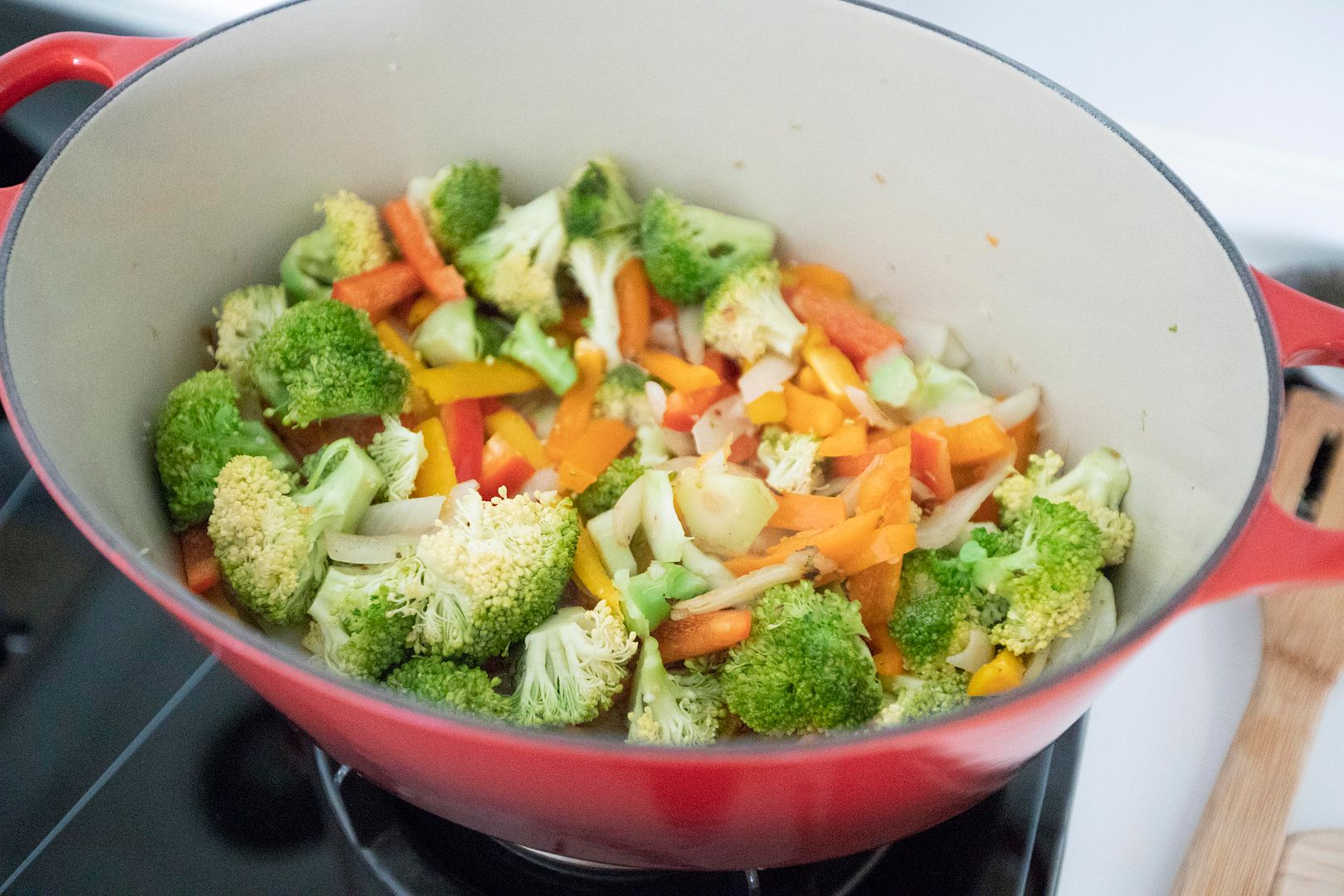 Sear the chicken with a grill pan brushed with olive oil if not too troublesome, otherwise simply add the chicken to the mixture and sear till slightly colored.
Add in 2 tablespoons of balsamic vinegar and 2 tablespoons of soy sauce. Cook for about another minute then transfer button mushrooms over. Cook for another 30 seconds or so.
Scoop some rice to serving bowls then transfer the toppings over.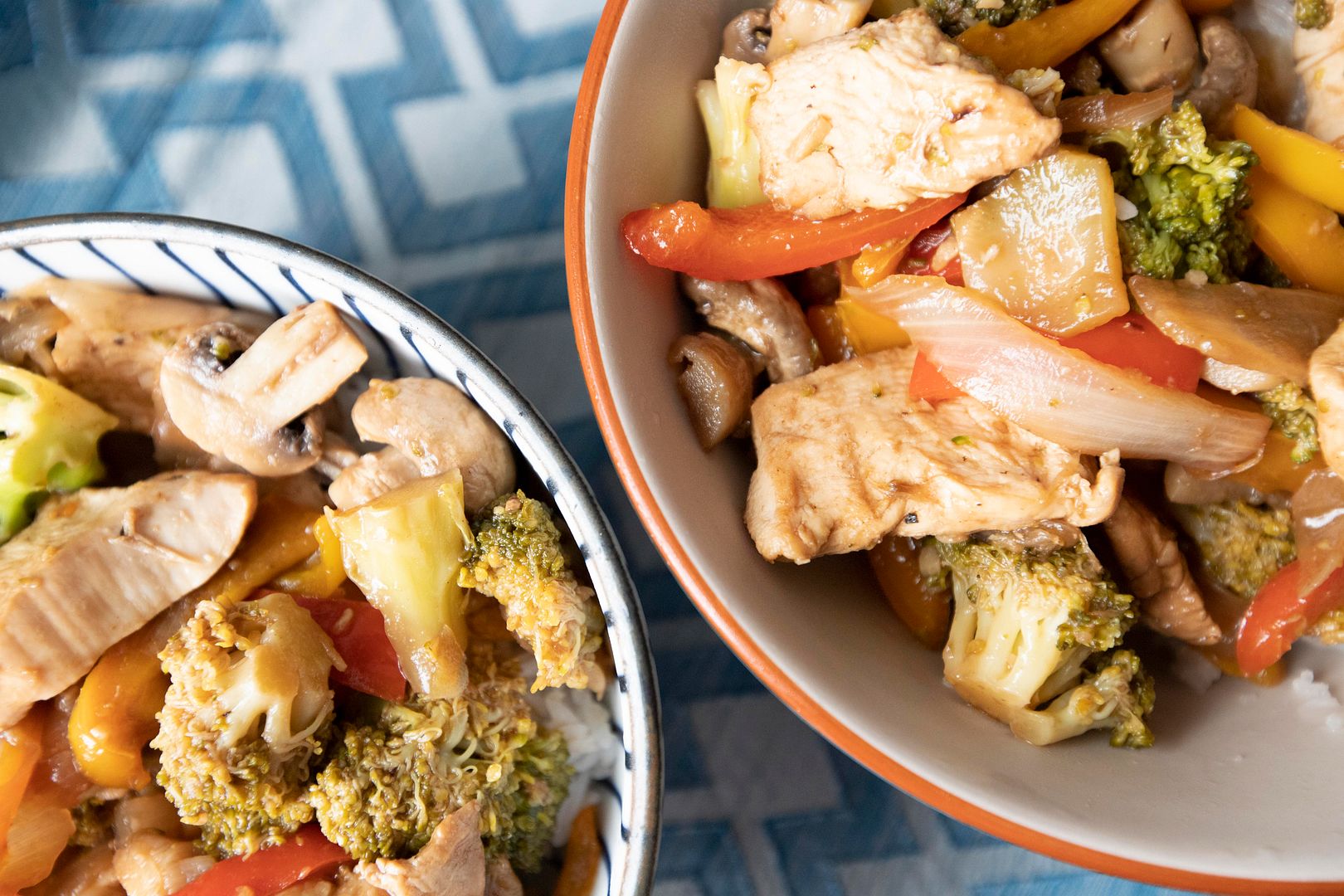 By the way, talking about spice things up in life, behind the scenes for Avengers was on TV. Is it just me or does anyone out there also adores the new look of Jeremy Renner? Sizzling hot.
Anyways, back to my dinner.
Other rice recipes: